Sunday, February 21, 2010
Time Off





We just got back from our trip to Disneyland. We had a lot of fun, well aside from the complete meltdown on the rapids ride in California Adventure. That was one of the only rides Vince wanted to really go on so we convinced the girls to go, they had been on it once before so we were thinking no big deal, WRONG!! Poor Shelby was in tears and that resulted in Sydney being in tears because she was sad for her sister. So note to self, we won't be riding the rapids next time. On our way home we stopped by Hollywood and did the Walk of Fame and then we had dinner at Dan Tana's in Beverly Hills. Apparently this is a place to possibly have a "star sighting". There was a group of guys that came in and acted like they were "someone" but I have no idea if they were. The food was good but after we left we ended up getting stuck stopped for an hour and a half in the Grapevine. There was a 6 car accident and the freeway was CLOSED!! Had we decided to continue on home we would not have gotten there until approx. 4am so we pulled off in Bakersfield and got a room for the night.

Now I am preparing for a long week ahead. Shelby leaves tomorrow for camp for 5 days. I am going to miss her so much, this is the first time she has been away for this long and I won't even be able to talk to her on the phone. I did however read that they can send mail so I have already packed her a notecard with a self addressed stamped envelope to ME so she can write and tell me everything. Ohhh, I am so protective but I just can't help myself.

Well that's about all for now.

Welcome to our blog. We are an average family of 4 dealing with life's struggles and living one day at a time. Thanks for visiting!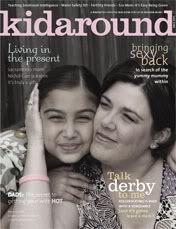 Breast Cancer Site
Cheeky Jewelry
Kevin Russell
Komen.org
Norcal Beagles