Tuesday, September 15, 2009
Cause For Celebration

Well we have been celebrating around here. Sydney turned 6 last week and she celebrated with a little Tea Party with friends. I had little bells for the girls to ring if they needed a refill on their tea and let me tell ya, they gave Shelby a run for her money with those bells. I think they were slamming their "tea" just so they could ring the bell and have Shelby running all over the place. It was very cute. Shelby was a great help cause I don't know that I would have been able to keep up with those bells like she did, very doubtful.

Last week I also received the results from my most recent scan. There were some areas in the bones that looked slightly worse and others that looked slightly better and most importantly, liver still looks good so we are staying the course and not changing anything AND as long as I do not have any problems I get to go 4 months this time rather then 3 before my next scan. I am so excited about that because that means I won't have another scan until January and we will ring in the new year with more good news, that's what I am believing.

Things have been busy as usual around here, the girls are taking choir at school, Sydney is still taking swim lessons, Sydney starts dance again this week, and I still need to find something extra for Shelby to do, so basically almost every week night is filled with some sort of activity but it keeps me running and it's good for the girls to be involved so I am happy to accomodate the hectic schedule.

We have one more camping trip planned for October and then we will probably winterize the trailer and store it until after winter, but we'll see, who knows maybe we will use it in winter too, we do need to test out the heater.

Well that's about all. Thanks for reading.

Welcome to our blog. We are an average family of 4 dealing with life's struggles and living one day at a time. Thanks for visiting!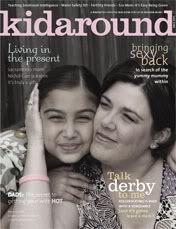 Breast Cancer Site
Cheeky Jewelry
Kevin Russell
Komen.org
Norcal Beagles