Tuesday, August 25, 2009
Where Have We Been You Ask?

Well I just realized it has been quite some time since I posted. Things are great. I will start by saying I am 5 days post the BEST Daughtry concert I have been to as of yet. My sister and I went to see him, oh I mean them at The Fillmore in SF last Thursday and it was a GREAT show!! We had VIP tickets so we were able to attend soundcheck, meet and greet the band which included hugs from all the guys (Yummm), and a picture with the band. Once they let us back in for the actual show we were front and center and I had the PERFECT view. What a night, I am still smiling about it. This was my 8th time seeing them and I am already looking forward to the next....Haaaa...nothing on the books at this point though. I will post a short video on here so you can see and experience a bit of the soundcheck. This was my first experience with that and it was very cool, it was like a mini concert for about 100of us, very nice!!

Speaking of concerts, I surprised the girls very last minute and took them to see the Jonas Brothers. I love surprising them and Sydney is a huge fan but I found it funny that half way through the show I looked over and there she was ASLEEP!! In her defense, it was during a slow song but I still have no idea how she fell asleep listening to thousands of screaming girls, my eardrums were shot at the end of the night.

Oh, our maiden voyage in our trailer was tons of fun too. We were having so much fun that we ended up extending our stay by one more day. It was funny though because having the trailer with air conditioning inside kept us inside most of the trip. We swam at the pool, played on the playground (I swang with the girls and Vince did the monkey bars which we are still laughing about that visual), we rented movies, and apparently we invited ants in to watch with us. Yes, that was the only down side, our last evening there we discovered ants were coming in so Vince and Shelby headed out to get some Raid while I stripped our bed (they were coming in through the back on the wall next to our bed...EWE!!!! The Raid worked like a charm and we had them dead and gone in less then an hours time. We now know we will always travel with the Raid, just in case. Other then that it was a great time and the trailer worked perfect. The shower is pretty small so it makes it a tad difficult to keep the water inside the tub but we are working on figuring out a solution to that problem. Can't wait to go camping again, so far we are very pleased with our purchase.

Let's see what else has been going on the past month, Sydney is taking private swim lessons and she is doing so much better, I should have started this 2 summers ago, Shelby was selected to be part of the Leadership and Conflict Resolution Management Team at school so we are very proud to see her getting involved in school activities. She is really enjoying 6th grade. Sydney is also enjoying 1st. Well those are the main highlights of the past few weeks. I will try to be better at updating, time just got away from me. Hope everyone is enjoying their summer.


Welcome to our blog. We are an average family of 4 dealing with life's struggles and living one day at a time. Thanks for visiting!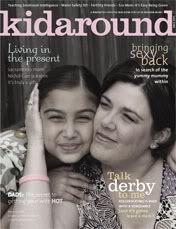 Breast Cancer Site
Cheeky Jewelry
Kevin Russell
Komen.org
Norcal Beagles