Thursday, July 23, 2009

Week One

First Day of School




Sydney ready for swim lessons



My happy dancing cake



Well this is the first week of school and for the most part it has been great. Both girls are loving their teachers which is wonderful. Sydney has had a rough week in general, she started her swim lessons and long story short, she has been crying every day because she does not want to go in the deep end. I decided to cancel her last session and sign her up for private lessons through someone who does lessons right out of her home. It's one on one and I think this setting will work much better for my little Sydney. To top that off she lost her lunch box on the 3rd day of school and told me she was sad because she had named the monkeys on the lunch box. The good news, it was found today so she has her monkeys back. She left the classroom in tears today because she fell at her last recess and scraped up her knees, so I consoled her on that and she got over it. WOW, it has been a week of many tears for her. Shelby on the other hand has been so excited everyday to get toschool and see what funny things her teacher will say, she is already having so much fun in 6th grade. She was "nominated" by a previous teacher to apply for the Student Leadership and Conflict Management team which was exciting for her. She filled out her application so hopefully she will get chosen. She also says she is going to run for student council. I am so proud of her, she is really trying to break out of her shell and do new things. In fact after Sydney's recital Shelby decided she wants to take up Irish dancing. She is giving up the hip-hop for the Irish dancing. I think she will do great because it is a very precise type of dance and that is so Shelby.

That's about all the news for now. I am doing great and feeling good. We are hoping to go on our "maiden voyage" in the trailer in the next couple of weeks so I will be sure to post about that.

Welcome to our blog. We are an average family of 4 dealing with life's struggles and living one day at a time. Thanks for visiting!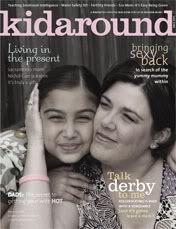 Breast Cancer Site
Cheeky Jewelry
Kevin Russell
Komen.org
Norcal Beagles