Wednesday, October 07, 2009
Special Gifts

I have so many special people in my life, I truly believe I am blessed. My cousin who is VERY talented in the arts field had shown me a BEAUTIFUL picture she was working on a few months ago. I told her she NEEDED to finish that picture and frame it because it was just the most beautiful thing to me, well being the sweetie that she is, she surprised me a few weeks ago. She came for a visit and brought the completed picture for me, framed, along with a beautiful poem on the back that was written by her boyfriend. I am posting a picture of it but it's hard to capture the beauty on camera.

Next wonderful surprise, today the doorbel rang and it was UPS, I went outside to see what was left and it was a package from Sherries Berries. Now for anyone who has not seen or tasted these berries, they are AMAZING!! So I open the box and there are 6, perfect chocolate covered berries in support of breast cancer. My wonderful friend Rebecca sent these to me. This is the same friend that took me to see Wicked last Saturday which was AWESOME!! We had a great day together and the play was so good, I highly recommend it.

These are just a couple recent examples of the wonderful things people do for me. There are so many more stories to share and I would be writing forever so I will just wrap this up with a big thank you to all of my friends and family for all of your continued love and support, I have said it before and I will say it again, you are all the BEST!!

Welcome to our blog. We are an average family of 4 dealing with life's struggles and living one day at a time. Thanks for visiting!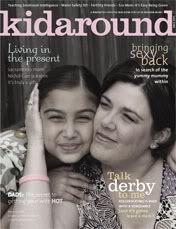 Breast Cancer Site
Cheeky Jewelry
Kevin Russell
Komen.org
Norcal Beagles