Wednesday, March 17, 2010

This and That

Well Shelby made it home safe from camp, a few weeks ago. My how time flies, seems like I just updated the blog and now I see it has almost been a month. Things are great around here. We are finally having some beautiful weather and I am loving it. The girls are back to school and this is their last trimester so in May Sydney will be done with 1st grade and Shelby will be done with elementary school. Yes, she is already moving on to middle school and I don't even like to talk about it. I guess this is when all the "real" fun begins, right....Haaaa...She is a good kid so I am not too worried, let's hope I don't have to eat those words someday. We have really not been up to much. I don't even have any new pictures to post. All in all, things are kinda just boring right now. Haaa...I am looking forward to spring and summer and hopefully a couple trips out in the trailer. We did go check on it in storage and found that there is a leak because one of the walls is a little damaged but it's still useable so for now, we won't worry about that. Well just wanted to check in and say all is good. I will write again soon hopefully when I have something a little more exciting to say. Ohhhh, we do have a new cousin in the family, he was born on Monday weighing in at 9lbs 12oz I believe, he's a BIG boy!! His brother was over 10lbs so we are not too surprised by his size. I am hoping to get to go see him soon but for now we welcome Brandon to the family with big hugs and kisses.

Welcome to our blog. We are an average family of 4 dealing with life's struggles and living one day at a time. Thanks for visiting!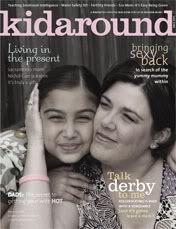 Breast Cancer Site
Cheeky Jewelry
Kevin Russell
Komen.org
Norcal Beagles