Friday, April 30, 2010
Tough Decisions and Good News



Well its been awhile....Lots going on in the Garcia household. First of all, I made a very tough decision and that decision was to skip the Komen Race For The Cure this year. There were so many factors that played into my decision and it was a very tough decision to make but the Boobie Troopers will be sitting this year out. We will resume next year and look forward to everyone participating again. On another note, I received very good news from my most recent scan. My Dr. was so pleased to see that I am still responding to my current treatment. I was very excited to see him so excited. I have been on this treatment a little over a year now and aside from the hot flashes, some pain in my foot, weight gain, and maybe a case of the grumpies every now and then (those that live with me probably think it's more often than that...Haaa) I am doing good.

Sydney had her hair cut again and I just think she looks so cute with her little bob. They cut about 8-10 inches off and it looks adorable (see photos).

Shelby is growing up right before our eyes and it scares me. She has 1 month left of elementary school and then it's on to middle school. Ohhhh the fun is already beginning.

For Mother's Day the girls and I will be going to a Daughtry concert which we, yes WE are very excited about. Amazing how that worked out that Daughtry is here on Mother's Day weekend, he must have known I would have thought that was the perfect gift. Haha!!

I will report back in after the concert with pics and a review. Hope everyone is doing well!!

Welcome to our blog. We are an average family of 4 dealing with life's struggles and living one day at a time. Thanks for visiting!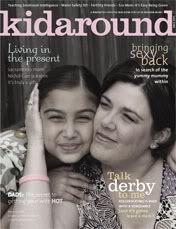 Breast Cancer Site
Cheeky Jewelry
Kevin Russell
Komen.org
Norcal Beagles