Friday, June 11, 2010
Summertime Fun





It's been awhile and we have had so much going on. Shelby has promoted from 6th grade and now she is on to middle school. The promotion ceremony that was put on by her class was so good, I mean I hate to admit it but come on, graduations are usually pretty boring but this one was actually very entertaining, so we were very happy for her and very impressed. The best part was that Vince was able to get the day off and surprise Shelby, he usually has to miss the girls school functions as they are never on Mondays when he is home so this was very special to Shelby and she was quite surprised. The girls had their final school activity for the 09/10 school year last week. They both performed in the school choir performance/play of The Jungle Book and it was soooo cute!! I am going to really miss having them both together at the same school, it's fun to watch both of my girls together in a play.

We are gearing up now for a fun filled summer. Sydney will be starting her swim lessons next week, Shelby will be starting tennis lessons, we still have dance lessons, and I will be doing sanity checks on a daily basis....Haaaa..We are hoping to also squeeze in some camping time but so far we have not been able to schedule anything as our weekends are pretty much booked through June already.

Speaking of busy weekends. This weekend my mom, sister, and I will be going to see Wicked. I have seen it once before and it was sooo good, I can't wait to see it again. I am anxious to see what my mom thinks as she has not see nit yet, I think she will love it too.

Well sorry it has been awhile, just been busy with life but I am doing well and feeling good and happy to be busy and having fun with my family.

Welcome to our blog. We are an average family of 4 dealing with life's struggles and living one day at a time. Thanks for visiting!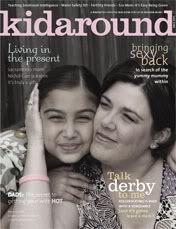 Breast Cancer Site
Cheeky Jewelry
Kevin Russell
Komen.org
Norcal Beagles