Monday, August 02, 2010
This and That





First off I just realized I never updated after my wonderful Mother's Day Daughtry Concert gift. As you can see from the picture of the girls and I with the band, we had a BLAST!! Yes, after 5 years, I am still a very dedicated fan (some may say stalker but I like calling myself a dedicated fan better...Haaa).

It's been hard for me to keep up with our blog lately as we have been busy and I always forget to update but here I am today, finally posting. We recently went on another family camping trip which was lots of fun, Sydney has been taking swim lessons this summer and she is doing great, Shelby took tennis lessons with one of her friends and enjoyed that very much. So we have been making the most of our summer days.

I can't believe my 5 year "anniversary" since my cancer diagnosis is next week. I feel blessed to be here and feeling well after 5 years of battling this disease. Last week I received the results of my most recent scan and I guess the cancer decided to surprise me with a not so desirable anniversary gift. We found out that the areas in my liver that had gone "dormant" or were in remission are back again. The areas in my bones that have never completely disappeared are also looking worse so I will be celebrating my 5 years with another change in treatment. I feel lucky that I was able to get a year and a half out of the last treatment and it was pretty easy to tolerate. My Dr. gave me the option of trying one more anti hormonal or going back to chemo, I decided to try one more anti-hormonal. I wasn't feeling ready to go back to chemo quite yet. I will have another scan in 6 weeks and if things are stable or better then we will continue on the anti hormonal, if things are not stable or better then I guess it will be back to chemo for me. I am happy that there are still many options of various chemos that we have not tried yet. I was naturally feeling down after my appointment last week but I have sense grabbed the reigns again, picked myself up (with the help of encouragement from friends and family) and I am again feeling strong and ready to fight and beat this. So that's what has been going on around here. Thanks for checking in. I hope everyone is enjoying their families this summer as much as I am enjoying mine.

I will keep you posted on the results of my next scan but I am praying and believing for nothing but good news.

Welcome to our blog. We are an average family of 4 dealing with life's struggles and living one day at a time. Thanks for visiting!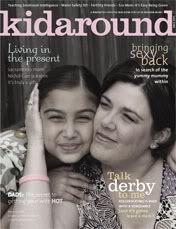 Breast Cancer Site
Cheeky Jewelry
Kevin Russell
Komen.org
Norcal Beagles