Tuesday, February 08, 2011

News, News, and More News



Oh it has been so long, I just realized I have not posted since before Christmas. So let's get caught up here. First of all, our Christmas was wonderful. We spent time with friends and family and I couldn't ask for more. Now moving on to the new year. So far 2011 is shaping up quite nicely. I started my new chemo and have been on it for a little over 2 months now. I had a scan a couple of weeks ago and I am very happy to report that the spots in my liver are once again responding positively to this treatment, so I am really very excited about that. Now as if that wasn't exciting enough, the same week we got that news, we also found out that after 4 years of working in the Bay Area and being away from the family all week, and only home on weekends, drumroll please....it looks like Vince is coming home!!! The company he works for has had some changes which freed up some driver positions here in Sacramento. If all goes as planned he will start his job here in Sac. on March 1st. We are ecstatic about this news. This is what we have been praying for for the past 4 years, it is almost surreal and hard to believe. Also, on another note, we now officially have a teenager in the house. Shelby turned 13 a few weeks ago (also the same week that we received all the other good news). Maybe God knew we needed a break since we are embarking on the teen years, haha, whatever it is, our prayers are getting answered and we are feeling very blessed. I hope everyone else is also having a great start to the new year. Hugs!!

Welcome to our blog. We are an average family of 4 dealing with life's struggles and living one day at a time. Thanks for visiting!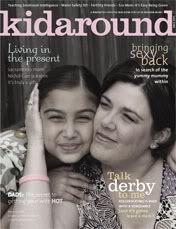 Breast Cancer Site
Cheeky Jewelry
Kevin Russell
Komen.org
Norcal Beagles