Friday, May 06, 2011
Here Come the Boobie Troopers

Well it's that time of year again. Tomorrow I will be participating in the Sacramento Komen Race For The Cure along with 23 of my friends and family members as the Boobie Troopers. This will be our 5th year participating. Last year we took a break but we are back at it again this year and I couldn't be more excited. My team has helped to raise nearly $3,500 this year which currently puts us #15 on the list of top fundraising teams. Way to go Boobie Troopers!! I will be sure to post pictures after the walk. There is also time to still donate if you would like just go to www.komensacramento.org and click on Race For The Cure, Donate to an Individual, and look me up. Nichol Garcia.

In other news we are gearing up for the end of Shelby's 7th grade year, um yea, that flew by!! Oh and to top it off we are also preparing for my niece to graduate from high school. Again, I have no idea where all those years went however I do know I am so proud of both of them. We went to see my niece off for her prom last weekend and she looked absolutely gorgeous! I still can't believe it is time for her to go off to college. She is an amazing child, she has always had so much drive and motivation, she pushed herself in school and achieved wonderful grades and she has the power and strength to be whatever she wants to be so as her auntie you can tell I am quite proud. She is also a great role model to her cousins and brother.

That's about it for now. I know these posts are few and far between but I promise to keep it up cause I know there are a couple people out there that come here to keep up on what's going on with the G's. So happy reading and I will post again soon.

Welcome to our blog. We are an average family of 4 dealing with life's struggles and living one day at a time. Thanks for visiting!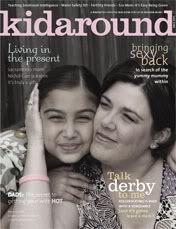 Breast Cancer Site
Cheeky Jewelry
Kevin Russell
Komen.org
Norcal Beagles