Wednesday, September 20, 2006
Anniversary Get Away-Part One
I want to start this post with a

Happy Anniversary

to this great couple. We went away with them to Lake Tahoe last weekend and had a blast. The occasion was to celebrate our anniversaries. The trip started with a yummy dinner and then we were off to find something fun to do. At first we had invisioned a low key night, a few drinks, and then off to bed but...we ended up at a neighboring casino and that's where the fun began. There was a small stage with

this one man band

so we decided to pull up a chair and a few drinks and watch some of the people who had already had to much to drink. By the end of the night we were right in with that crowd of people that were having way too much fun and that others were having way too much fun laughing at. So, needless to say, we went to bed at about 3:30 in the am. We were all pretty much dragging the next day (some more then others). Although we partied our 30 year old selves out the first night, I think we would all agree it was so worth it. Just the 4 of us, no kids, I suppose this is what happens when you let parents loose without their children, we don't know how to act. All in all, this was a super fun night/weekend and we are already talking about doing it again. Well maybe not the part that caused us to drag the next day but just getting away together and having a blast. Part 2 of our weekend to follow later this week, stay tuned...

Welcome to our blog. We are an average family of 4 dealing with life's struggles and living one day at a time. Thanks for visiting!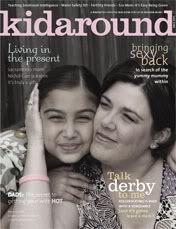 Breast Cancer Site
Cheeky Jewelry
Kevin Russell
Komen.org
Norcal Beagles