Monday, September 18, 2006

She's a Triathlete

We have been pretty busy with road trips the past 2 weekends. We took a little mini family vacation to Monterey which was much needed and tons of fun. This was also a special occasion, our good friend Chrissy participated in her very first triathalon to raise money for

this great cause

. I can't tell you how exciting it was to watch her do this. I was a little nervous about her swimming in the ocean. While she was out there freezing her butt off I used my video camera as a pair of binoculars and watched her until I could no longer make out which bobbing head was her's. Thankfully the swim was the first event so once that was over I was relieved (which I think she was too). I don't know how she did it, I mean this takes some strength and endurance, strength and endurance that I definately do NOT have. I can't even begin to tell you how proud I was to see my friend complete this race. Not only was I proud but my husband was inspired, he actually said he wanted to try to participate in a triathalon too. We'll see if we can get him out there next year. Chrissy set her mind to doing this 4 months ago, she trained every week and in my mind she is a real hero. She raised over 3,000 dollars which goes to support research etc...for the Leukemia and Lymphoma society. Chrissy has always been an extremely supportive friend. She is so kind hearted, always puts others first, and is one of the most caring people I have ever known. I was so happy to be there supporting her for a change.

Welcome to our blog. We are an average family of 4 dealing with life's struggles and living one day at a time. Thanks for visiting!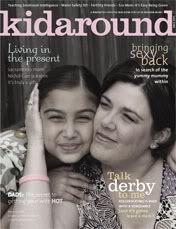 Breast Cancer Site
Cheeky Jewelry
Kevin Russell
Komen.org
Norcal Beagles