Monday, September 25, 2006
The Long Awaited - Part Deux

Continuation from previous post...
So our stay at the "All New MontBleu" in Tahoe was pretty disappointing. Based on their websites description the rooms are suppose to be "way modern" and "renovated"...NOT!!! Our room looked like something out of a 60's movie. I think I have seen Elvis in

this lovely room of ours

in one of his old movies. I mean look at the funky seashell headboard with the 2 complimentary rips in it. How can you possibly think this is modern. After our good chuckle regarding the

lovely hot tub next to the bed

(what was this the 1960's honeymoon suite?) we decided we would let them know on checkout just how unhappy we were with our cheesy room. Turns out just the beds were changed, not the decor, what a crock of crap! They agreed to send us a voucher for a complimentary night stay however, that was a week ago and still no voucher, I guess I will have to follow up.

So on to the other fun stuff we did. My husband and his best buddy decided to smoke a few stogies in the cigar shop.

Here is a picture

prior to Vince turning green and needing to exit the shop and head for fresh air as if he were chasing a taxi down a New York Street. It was the weirdest thing because he was sick to his stomach for about 7 hours after that, no more cigars for him. After he slept off some of the cigar nausea, the 6 of us (3 couples) headed to Reno for the night to see George Lopez. I think he is so funny. Well worth the money in my mind!

On our final day there we ended up going through one of the casino's while we were heading to have dinner with David and Chrissy. I decided to play a couple dollars (Vince's left over money from the penny slot machine he played Friday night without even knowing it was a penny machine, long story behind that one). I put 2 dollars in and walked out 5 minutes later with $265...cha ching....I was happy. I am not much of a gambler and I usually only play quarter slots but my friend Chrissy told me about the Wheel Of Fortune dollar slot so I pulled up a chair next to her and my machine paid out. From there we headed to Cabo Wabo to feast on some mexican food before getting on the road, my treat since I was now $265 richer....

I am hoping we can make this an annual tradition, it was so fun to get away with friends and just have fun. Until next year.....

Welcome to our blog. We are an average family of 4 dealing with life's struggles and living one day at a time. Thanks for visiting!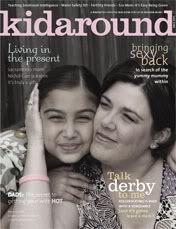 Breast Cancer Site
Cheeky Jewelry
Kevin Russell
Komen.org
Norcal Beagles