Wednesday, October 25, 2006

On To Better Things

I received the results from my latest CT scan and bone scan done on Monday. It appears my current treatment regimine is no longer doing it's job so it's on to another treatment plan for me. I will still be getting the monthly bone strengthener and the monthly shot in my belly but now I will be adding a monthly shot to the buttocks. I know, lovely!!! The spots on my liver have grown again so that is why the doctor is changing my treatment. Everything else appears stable it's just my stubborn liver that isn't cooperating. We will get it though, one way or another this disease will loose!!! So for now we will try this and see how it works, wish me luck!!

Welcome to our blog. We are an average family of 4 dealing with life's struggles and living one day at a time. Thanks for visiting!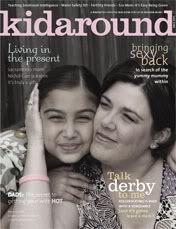 Breast Cancer Site
Cheeky Jewelry
Kevin Russell
Komen.org
Norcal Beagles