Wednesday, October 04, 2006
Tipping The Scales

Today was Sydney's 3 year old well check at the doctors. It's always exciting to see where your child falls on the "chart of percentiles". Usually Sydney is somewhere in the 50 percentile for her height (no big surprise there considering she is not from a family of giants) and for her weight she is usually around 90 percent (again, no big surprise, seeing how I am not exactly Kate Moss). Today she weighed in at 40 lbs which is in the 97 percentile...translation = in a line up of 100 kids she is heavier then 97 of them...I look at my not so little bundle and don't think fat or chubby I think healthy however the Dr. said I should "keep an eye on her and what she is eating" to avoid a pattern that she will not be able to break someday. So no my daughter does not need to go on a diet but I do have to bring her back in 6 months for a "growth check". The doctor mentioned having her get out and run around and I was thinking, hummm, maybe if I get out and run around too that will help me with my "high percentile" on the growth chart...haaaa...I will continue to do my best and run laps around the house with her since winter is upon us and getting out may be difficult in the next few months.

In other news, Shelby will be off track after this week meaning she has already completed one third of the third grade. I can not believe it. She will be out of school for 3 weeks so hopefully we can plan some fun things to do and enjoy our time together.

Welcome to our blog. We are an average family of 4 dealing with life's struggles and living one day at a time. Thanks for visiting!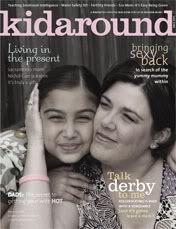 Breast Cancer Site
Cheeky Jewelry
Kevin Russell
Komen.org
Norcal Beagles