Sunday, October 08, 2006

Who Knew

Shelby's school had their annual carnival Friday night and the kids had a blast. I wasn't enjoying the fact that lots of boys were trying to talk to my daughter and others would say, "There's Shelby" when she walked by. We have been told that we are gonna be in trouble when she grows up but I didn't expect to have to start giving the boys dirty looks and looking like a scary mom just yet. Too bad Dad didn't get home in time to attend the carnival with us, he would have probably been able to straighten those boys right out.

The highlight of the evening was this...Shelby decided to play a game to try and win a goldfish. You have to throw the ping pong ball into the fish bowl and if you make it in (and it says in) you win the fish, you all know that game. You know, the one that the ball never stays in the jar, it goes in and then bounces back out and then you just keep trying and trying and end up stopping at the pet store on the way home to get the darn fish that you tried to win all night at the carnival, you know. I was not expecting to leave with a fish which was just fine by me since last time we came home with a fish it was dead in 2 days and we had to debate if dad would run out and try to buy a replacement before she noticed. We never replaced "Madison" (Shelby named the fish after her best friend at the time). So long story short, we came home with not only one fish but TWO!!! Shelby sunk the ping pong balls right into the jars on her first 2 tries. Who knew she had ping pong ball throwing skills...Anyways, as of this morning, both fish, still alive! It's looking good for these guys, maybe we'll go out and actually get them bowls to live their exciting fish lives in.

Welcome to our blog. We are an average family of 4 dealing with life's struggles and living one day at a time. Thanks for visiting!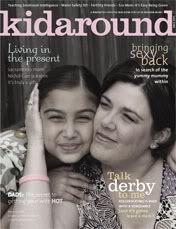 Breast Cancer Site
Cheeky Jewelry
Kevin Russell
Komen.org
Norcal Beagles