Friday, October 13, 2006

We've Got A Couple Floaters

It has been one whole week since Shelby won the fish at the school carnival. On Tuesday we made a trip to the pet store to buy some rocks and a little plant to fix up their bowl. The fish appeared quite happy with their new surrondings. That all changed Tuesday evening when we went to show daddy how cool the fish bowl looked and found Sydney's fish had "passed on". Immediately Sydney notices (this kid doesn't miss a thing) and asks, "Heyyyyy, how come my fish stopped swimming?" I immediately run through all the things I could tell her in my head to "ease the blow" that her fish had died. So I reply, "Oh, he didn't like this bowl so he stopped swimming, maybe he wants to go out to the ocean and swim with the big fish (aka flush time)" She gets very upset at that thought and cries and proceeds to say all these heartbreaking things like I think he didn't like me...but I loved him, he was my best friend...you can't flush him mommy...and on and on....We did end up flushing him and I think we finally convinced her that he would like his new home better. Now we were down to 1 fish and of course Shelby has already been through the loss of a fish (when she was about 5) so she tells me, "Mom, I don't care if mine dies" Well, good thing she didn't care because he passed on too, last night. So now we have a beautiful fish bowl only 3 days old and NO FISH IN IT....We are thinking we need to go get some more fish but I just don't know, what if they only live another 5-7 days. Maybe I will get them one of

these fake tanks

the fish never die and you don't have to clean them but...problem, as you can see, they are OUT OF STOCK. Maybe other parents have resorted to this vs. the live version. Maybe we will wait until they have replenished their stock or maybe we will try our hand one more time at raising a live goldfish, decisions, decisions....

Welcome to our blog. We are an average family of 4 dealing with life's struggles and living one day at a time. Thanks for visiting!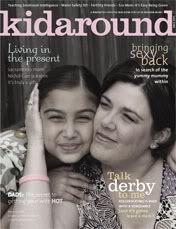 Breast Cancer Site
Cheeky Jewelry
Kevin Russell
Komen.org
Norcal Beagles