Thursday, November 16, 2006
Meowwwww
Look at this face
All ready for Christmas

Those that know me know that I have never been much of a cat person. I had a kitten once when I was very young and my dad accidentally ran it over backing out of the garage. Maybe that scarred me for life after seeing my kitty run sideways across the garage floor, it was quite traumatic!!

Fast forwarding about 20 years...Several weeks ago my sister called me and said she thought she might want to get a cat so I started telling her all about my friends cat Kirby. Kirby is a Ragamuffin, he is a very large cat, over 20 pounds. He is very lazy and cuddly, he just lounges around all day

(as seen here)

and is friendly to all. Kirby is really more doglike then catlike. He even sits at the table (well on the floor near the table) and waits for anything to get thrown his way and if it doesn't happen fast enough he just reaches his paw up and starts patting around on top of the table to find his own scraps. A few days after my conversation with my sister, she called and said she had put a deposit on a Ragdoll kitten. Turns out the Ragdoll breed and Ragamuffin breed are sort of "related" so my sister's kitty is suppose to have all the wonderful traits my friends cat has such as being docile, trusting (even to the point that he will be an indoor cat ONLY), loving, cuddly, mellow, etc....I am going to go with my sister to get him and I have to say I am pretty excited. I can't decide if my excitement is because my sis is getting a cat or that she will be cleaning the litterbox and not me...Haaa..Just kidding sis! My sister is really quite excited about this new family member. She has already purchased him several top of the line toys, his own personal sofa, I beautiful kitty condo, an overpriced litterbox, even a $20 cat scoop (I had a little talk with her about that one I mean if it doesn't scoop the crap itself and walk it over to the toilet and flush it down then I don't think it is worth $20) but knowing my sis, nothing but the best for those she loves. I am anxious to see if her little Hendrix lives up to all his wonderful traits...Here are a few photos of him, he is really quite precious. The thing I find most fascinating is these kitties are born white and their colors develop as they grow. You have to go read about them

here

it really is quite fascinating, these are NOT your typical house cat. From the looks of grown cats that are the same color pattern as he is suppose to be, he will be a very handsome guy. So, we'll see if he makes a cat lover out of me. I have a feeling he will however, my husband is hoping that does not happen, with 2 dogs already, the last thing he thinks we need is a cat, I may have to convince him otherwise someday. Haaa...

Welcome to our blog. We are an average family of 4 dealing with life's struggles and living one day at a time. Thanks for visiting!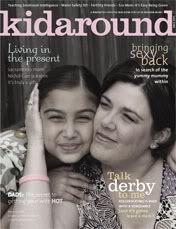 Breast Cancer Site
Cheeky Jewelry
Kevin Russell
Komen.org
Norcal Beagles