Wednesday, November 22, 2006

Wishing Everyone Was As Thankful As I

Being just a day before Thanksgiving I have been thinking a lot lately about all that I am thankful for. My list is actually quite long however, today I realized that although I am quite thankful for my husband, the company he works for does not have the same gratitude for him. Warning: This post is going to be all about venting For the past 15 months as you all probably know, I have been fighting advanced stage breast cancer. During this 15 month period my husband has been by my side every step of the way. There are times that I have wondered how he is handling all of this because, it is a lot to handle, but, he has never waivered, he just keeps pluggin along right by my side. My husband has not taken a single day off of work for 15 months other then to accompany me to my treatment which by the way, is 3 hours (each direction) away from our house. 5 months ago my husband was "promoted" at his company to a Service Manager which in turn made him a salary employee. Prior to this "promotion" he was hourly and was required to use sick time or vacation time in order to accompany me to my treatments/appointments. Once they made him salary he was told he could take the once a month time off to go with me (twice a month every 3 months) and that he would no longer have to use his sick or vacation time. We felt blessed for this as prior to that it was looking like we would never be able to take another family vacation because he would always use up all his time and then some on my doctor appointments. Well yesterday we made the 3 hour (6 roundtrip) treck to the bay area for my treatment and today when my husband returned to work he found as a wonderful "Thanksgiving present" a little note from his boss. His boss has decided that the once a month time off is more then he "realized it would be" and will now be requiring him to use his vacation time once again for my appointments. Just when he accrued 40 hours vacation and the prospect of a family vacation (with pay) was looking bright, they pull the rug out from under us. My husband is a great employee, he always shows up on time, he rarely calls in sick (it's probably been 3 years since he called in sick) and he is a dedicated employee and this is the "thanks" he gets for his job well done. Apparently his boss did not understand the severity of my condition and that the once a month day off was not going to be a temorary thing. This angers me for so many reasons (most very obvious to the average human). How can this guy just leave him a note like that, he didn't even have the decency to discuss it with him "man to man". Not only did he leave the note, he left it on my husbands desk in plain site for the rest of the employees to read. I don't understand the world we live in today. Where is the compassion? Where is the caring? Where is the regard for others feelings? There is nothing I can do about this situation and I don't know if my husband will ever know or understand that even though he is not appreciated at work as he should be, he is appreciated at home more then I could ever show him! Yes, I love to tease and give him a hard time but the bottom line is he is my rock, he is my strength, and without his love, companionship, understanding of my moods, etc, etc, etc....I would not be half as strong as I am today. I am so thankful for him today and everyday and my wish is that someday his company will see the real value in him and what he has to offer and feel that same gratitude for him as I do. I love you Vince!!! Thank you for everything!!!

Welcome to our blog. We are an average family of 4 dealing with life's struggles and living one day at a time. Thanks for visiting!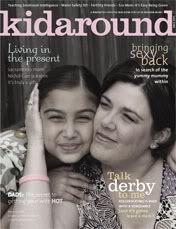 Breast Cancer Site
Cheeky Jewelry
Kevin Russell
Komen.org
Norcal Beagles