Wednesday, December 13, 2006
It's Beginning To Look Alot Like Christmas
The girls and me
The cousins
One of the gingerbread houses we made

I received a call today from a co-worker concerned if everything was ok because I have not posted in a few weeks. It made me feel good to know people actually read my blog and are concerned about me when I haven't posted and the craziest thing was I was just thinking I needed to update my blog. So sorry it has been so long but you all know how things are around the holidays with all the hustle and bustle. We have been quite busy shopping for Christmas, decorating the house, listening to the Jackson 5 Christmas album, making gingerbread houses and eating sweets, waiting in line to see Santa, you know all the usual December things. Speaking of Santa....The girls and I went to the mall and the first mistake was going on a Saturday (crowded!!!) then we waited in line to see Santa and after waiting 45 minutes we had to get out of line because we have to be at our next appt. (picture time)...then we go back to try and see Santa and wait another 30 minutes and then decide forget it, this guy is way too busy and we were way too tired so we will have to venture back to see him soon. I guess having multiple Santa's wouldn't work so well for convincing the kids but man it sure would help speed up that line....




Vince got the Christmas lights hung on the house. I was a little nervous when I saw him back his truck into the driveway and then put the ladder in the bed of the truck and then lean it against the house. I can't watch stuff like that, it makes me feel like I am going to fall. I did tease him and ask him if he wanted me to pull the truck forward (when you see the picture of him up on the ladder you will see why he didn't find that too funny).


We went and cut down our Christmas tree this year (well we picked it out and their helper did the actual cutting, lucky for Vince) which was lots of fun except the tree they charged us for was a 6.5 foot tree however I think they figured that before they cut it for us and left 2 feet on the ground because it looks like it's about 5 feet and it doesn't help that it's in the room in our house that has 20 foot ceilings....Looks a little Charlie Brownish but still very "cute"....

I love this time of year because it brings family and friends together. I love getting Christmas cards especially the ones with family pictures on them. I have always loved Christmas but I have an even bigger appreciation for it now and I look forward to many more Christmas seasons with my family and friends. Happy holidays!!

Welcome to our blog. We are an average family of 4 dealing with life's struggles and living one day at a time. Thanks for visiting!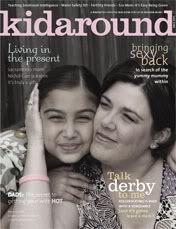 Breast Cancer Site
Cheeky Jewelry
Kevin Russell
Komen.org
Norcal Beagles