Thursday, December 28, 2006

Last words of 2006

Hope everyone had a great Christmas, we did. Of course there were several funny moments and I thought I would just share some of those moments as a goodbye to 2006 and welcome to 2007. I am looking forward to a healthy, positive, and wonderful 2007. So here's my parting tribute to 2006:

Sydney's last words:

"Don't worry TJ bear daddies just screwing in your butt" (sydney said this to her new bear while daddy was putting in his batteries, nice)

"Look mommy, I have a geegal on my shirt" (It was a white baby seal I think she thought it was a seagull)

"Shelby, I'm pissed at you" (yikes!! Not something I want my 3 year old saying but it was a little funny to hear her say it)

Shelby's last words:


"Mommy, wanna play a game" This is after we have played 5 games in day, I think she is already getting bored at home.

"Mom, I'm gonna go watch the FoodNetwork, I wanna be a chef when I grow up" At least it's better then her watching cartoons all day, right?

Vince's last words:

"Can I go hunting this weekend"

"What do we have going on this weekend? Can I go hunting?" (Yes, this is a weekly question)




Jakes last words


"Come on dad, let me have it"

"Can we go hunting this weekend"






Snubs last words:


"please remove this sweater from me, what kind of dog do you think I am???





My last words:


While not as humorous as the rest of my family members, I say goodbye 2006 and here's to another year and lets make this one easier then the last and full of lots of good news.




Hope everyone has a safe and happy new year and I will catch up with you all in 07.


Welcome to our blog. We are an average family of 4 dealing with life's struggles and living one day at a time. Thanks for visiting!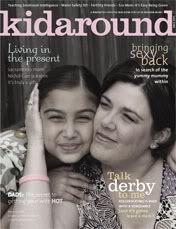 Breast Cancer Site
Cheeky Jewelry
Kevin Russell
Komen.org
Norcal Beagles