Tuesday, January 30, 2007

Best and Worst Day Ever

Let's see do I start with the really good news or the really bad news of the day??? Let's start with the really bad. So my husband was laid off today. Yes, no job! I can't believe this company that he has worked for for nearly 10 years and been so dedicated to (as explained in a previous post) just let him go today stating they were closing the location he works in. No attempt to find another spot for him in one of the other locations, just bye, we are done with you. How can this be happening? Especially at this time? How can they just toss him out like yesterday's trash? It's never a good time to loose your job but to loose it when you are also dealing with your wife having stage 4 cancer is just over the top. I hope this just means a new door, a much better door, is opening for him but in the meantime, THIS SUCKS!!!!




Now on to the good news....drum roll please!!!!! My sister and my awesome brother in law have pulled some strings and have gotten me tickets to go see my favorite American Idol ever (Chris Daughtry for those of you that didn't know I LOVE this man) I am going to see his show on Sunday, in San Francisco, at 8pm....I CAN'T WAIT!!!!!!!!! I am taking one of my bestest buds with me, it is going to be a blast!!! Did I mention, I CAN'T WAIT!!!! I will let everyone know how it goes but I expect it to be nothing less then spectacular!!!! I will be taking a camera in hopes of getting some great pics of him ummm and me (whoops I didn't mean that) Thank you so much to my wonderful sis and my wonderful brother in law for making my dreams come true!!!! I love you guys!!!!

Welcome to our blog. We are an average family of 4 dealing with life's struggles and living one day at a time. Thanks for visiting!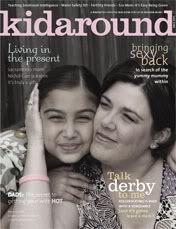 Breast Cancer Site
Cheeky Jewelry
Kevin Russell
Komen.org
Norcal Beagles