Friday, March 02, 2007

Odds N Ends

Well its been a crazy few weeks. I have started my new treatment and after round one my feet were on fire. I was thinking about those people that walk across coals with their bare feet and that is one thing I will NEVER try, who would want to do that??? My fet felt like I had tried this but it was just a side effect of my new treatment. In other news, it looks like Vince has landed a job, well maybe 2 or 3. He is suppose to find out Monday if he got the job that seems most appealing (aka the best paying one) so we are keeping our fingers crossed. Either way he has a job that he will be starting on Tuesday if he doesn't get the one we are waiting to hear about. I am so proud of him. He has really done well with all of his interviews and has received nothing but great feedback so that is great.
Shelby goes back to school on Monday so no more sleeping in for me, it's back to up at 7 just in time to brush her hair, throw a hat and sweats on me, make her lunch, and rush out the door. I can't believe she only has 3 months left of school. Man this is going by way too fast.
Sydney has been sick. I decided she needed to go to the Dr. but she was not having it. She doesn't get sick often so all her trips to the Dr. usually are for well checks and therefore consist of getting a shot of two. Well she is wise to this so I had to say we were not going to the Dr. we were going to the nurse, bad thing, as we pulled in the parking lot she must have recognized the building and immediately said, "Is this the doctor". at that point I had to do some fancy talking, "well it's the nurse doctor" in the end she had a double ear infection so it was a much needed trip and she is loving her strawberry medicine so that's good.
That's about all for now, I will post once we know where Vince will be landing and where we may be calling home in the near future.

Welcome to our blog. We are an average family of 4 dealing with life's struggles and living one day at a time. Thanks for visiting!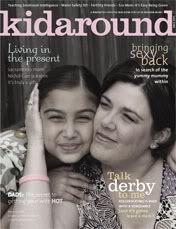 Breast Cancer Site
Cheeky Jewelry
Kevin Russell
Komen.org
Norcal Beagles