Saturday, March 10, 2007

She Has Her Wings

Well this has been a tough week. My grandmother that lives in Oklahoma passed away on Tuesday morning. Thankfully my sister and I were able to fly to Oklahoma on Monday and although she was still alive she was unresponsive. I am happy I was able to tell her one last time that I love her and although she didn't respond I have to believe she heard me and felt our presence. She was such a courageous, humble, caring, beautiful, strong woman (the list goes on and on). I am thankful that I was able to see her 3 times in the past year but, it still is not enough. I will miss her so much and I will miss her sense of humor. I will miss her gentle touch and her words of encouragement and faith. She has always been so positive with my situation and she gave me great strength with her words. I love her so much and I have to just keep the faith and know that I will see her again someday. This is the grandma that I posted about in November. She and my grandpa had celebrated their 60th wedding anniversary. What a story of love, they were true soul mates. Now I will wrap my grandpa in love and support. He lives in Oklahoma so I can not be by his side everyday to cheer him up but I hope he will feel my arms wrapped around him from California and know that I love him so much. So although this post is not a real happy one I had to honor my grandma who deserves so much praise and may she dance in heaven with my father because now she has her wings. Until I see you again, I love you grandma!

Welcome to our blog. We are an average family of 4 dealing with life's struggles and living one day at a time. Thanks for visiting!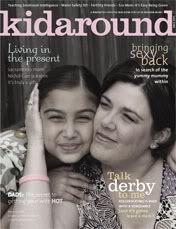 Breast Cancer Site
Cheeky Jewelry
Kevin Russell
Komen.org
Norcal Beagles