Thursday, April 26, 2007

On Strike

Sydney's been on strike for almost 2 weeks now. She is refusing to eat any solid foods that she has to chew. We had a very minor choking incident 2 weeks ago, not even the type of choke that you have to pat the back or even jump out of your chair. Well ever since she has wanted nothing to eat but yogurt, applesauce, milk, and baby food, yes, baby food....Uhhhh...So we are trying to get through this. According to the Dr. I am suppose to just try to ignore it and not make a big deal. That's a little hard to do when you go from a child that will eat anything and everything to one that hardly wants to eat at all. So now she has at least started to lick solid foods just no bites yet. We are hoping this turns around real quick.

On another note, the Boobie Troopers will be participating in the Komen walk again this year. I am really looking forward to it as it was a very inspirational event last year and I know it will be no less then that this year. We have started our fundraising efforts and we are hoping to exceed last years donations of over $8,000. I will let you all know how we do.

Welcome to our blog. We are an average family of 4 dealing with life's struggles and living one day at a time. Thanks for visiting!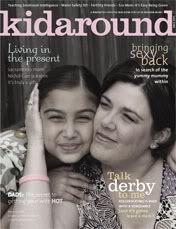 Breast Cancer Site
Cheeky Jewelry
Kevin Russell
Komen.org
Norcal Beagles