Tuesday, April 03, 2007

Stuff

We have been pretty busy around here trying to get our house ready to sell and move back to the Bay Area. Yes, we have done our time in Sac and now it's time to come home. I am really looking forward to being closer to family and Stanford. This will make my doctors appointments much easier.
Shelby was telling us about a commercial she saw on TV that mentioned a "bi donkey donk butt and thunder thighs" I have yet to see this commercial and I have no idea what they are advertising but I think it is hilarious that Vince bought the girls Shrek waffles and Sydney happened to have one with Donkey on it. When I asked her about what she had for brfeakfast she said, "I had a bi donkey donk waffle" Uhhhhh, she always cracks me up.
Shelby only has 2 months left of school, I can't believe she will be a 4th grader soon, this is just insane!!!!
My sister has offically become a cat addict....She has gone from zero to three in just 4 months, she is averaging almost a cat a month...Haaaaa...Her kitties are very precious though so precious that they are actually making me want a kitty too. They are very sweet and have wonderful personalities and they really are very beautiful cats.
Oh one more thing, a great friend of mine has started a jewelry business. Her jewelry is all handcrafted made with the finest materials and it is all so pretty. If you get a chance go check out her website at www.cheekyjewelry.com. Place an order or just save it as a favorite because she is always adding new items.

Welcome to our blog. We are an average family of 4 dealing with life's struggles and living one day at a time. Thanks for visiting!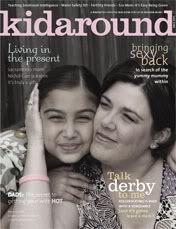 Breast Cancer Site
Cheeky Jewelry
Kevin Russell
Komen.org
Norcal Beagles