Friday, May 11, 2007

Dancing With Joy

Things have been pretty crazy around here with getting everything ready for the Komen Race/Walk and trying to sell the house etc...but I had to update everyone on my news. I had a CT scan on Monday and according to the results I received on Tuesday, this treatment is still working. I am so very happy!!! The lesions on my liver are still shrinking and the largest one is less than half the size it was just 12 weeks ago when I started this treatment so VERY GOOD NEWS INDEED!! I know all the wonderful thoughts and prayers are working and I thank everyone for all your support. What a wonderful feeling it will be to walk tomorrow knowing that because of all the supporters of the various breast cancer foundations (including the Komen foundation) I am receiving a study drug and my treatment is working. If it were not for all of these foundations I truly believe we would not have the funds to conduct the research on all these new drugs.

Also, an update on the Boobie Troopers, we are currently at $3,805.00 raised so far this year for the cure!!! Way to go team, friends, and family, again thank you all for the tremendous support!!!

Welcome to our blog. We are an average family of 4 dealing with life's struggles and living one day at a time. Thanks for visiting!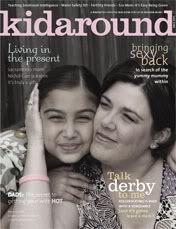 Breast Cancer Site
Cheeky Jewelry
Kevin Russell
Komen.org
Norcal Beagles