Saturday, May 26, 2007
My New Pet
Here's Stormy, isn't he a cutie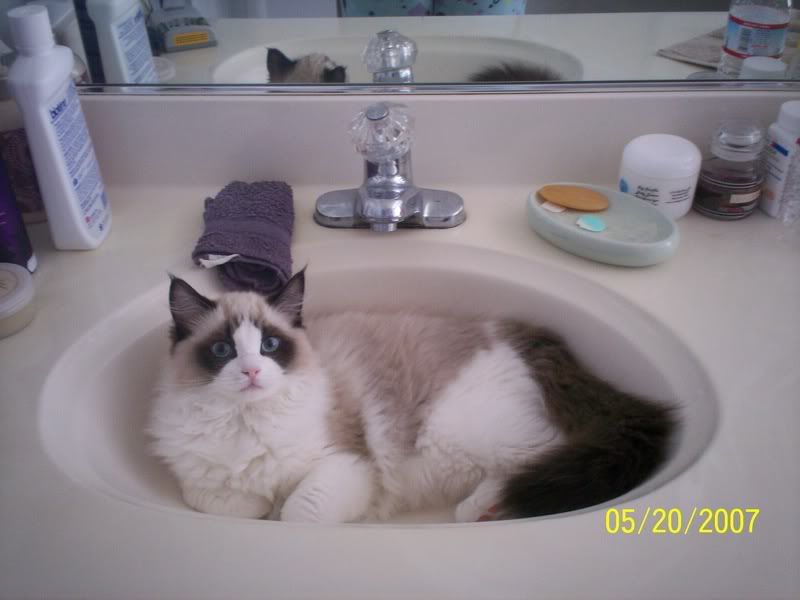 I
love mom's sink, makes a perfect bed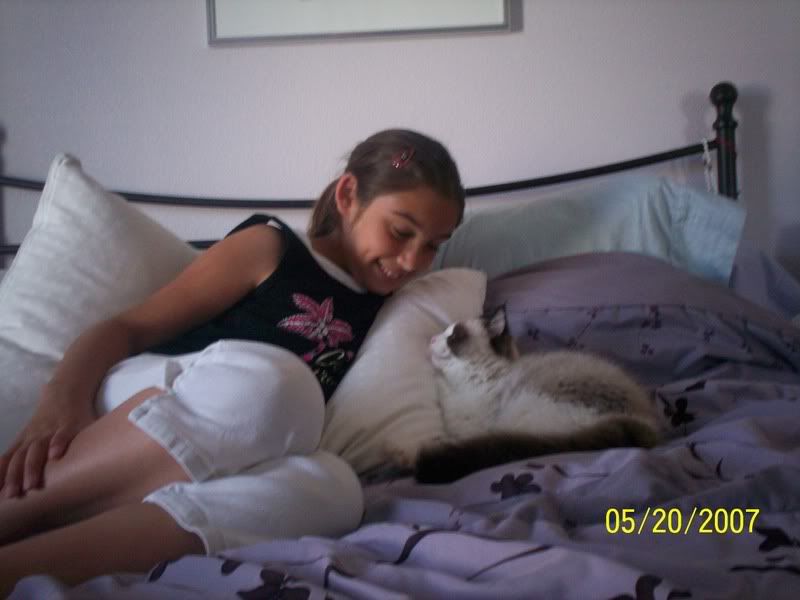 Shelby and Stormy looking into each other's baby blues





As some of you may know, my sister is the proud owner of 3 cats now. These are not just your everyday cat, they are

Ragdolls

. Well, she got me looking at the website for the breeder that she got her 2 youngest cats from. I instantly fell in love with one of the kittens but at the time the breeder was not sure if she was going to keep him for breeding or not. Well, last week I received the best news, she decided to let him go and decided that if I was still interested in him, I could have him. I immediately thought this was a "sign" and the girls and I drove out to pick him up. He has been home with us for a week now and he is a total LOVE!!! I never knew a cat could make me so happy. Vince is not as thrilled as I am but I find it funny that my cat senses his lack of

enthusiasm

. Our kitten's name is Stormy and he loves to cuddle up with Vince and follow him around. It's the cutest thing. I also caught Vince playing with him a few times even though he will never admit that he actually likes our kitty, that's just not a "manly thing to do.

Haaaa

...

On another note, Shelby had her last day of school yesterday, she is now officially going to be a 4

th

grader and I am officially in denial!!!

Welcome to our blog. We are an average family of 4 dealing with life's struggles and living one day at a time. Thanks for visiting!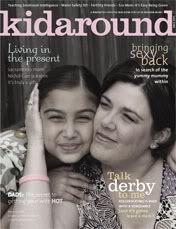 Breast Cancer Site
Cheeky Jewelry
Kevin Russell
Komen.org
Norcal Beagles