Wednesday, June 06, 2007
I Am Not Ready For This

My niece was promoted from 8th grade to highschool over the weekend. I can not believe she will be entering the 9th grade....I am really feeling old. We went to my previous brother in laws house on Thursday to see her actual promotion ceremony and then we went back on Saturday for a BBQ to celebrate this "big event". For those of you that don't know, my niece does not wear skirts or dresses, she was probably 5 the last time she wore a dress. She had to get a dress for her ceremony and I am here to tell you she looked so darn cute all dressed up. She is such a great kid and I really am so very proud of her!! While I was at her house on Saturday we were looking at her yearbook together which mind you is the size of my highschool year book and this is just 7th and 8th graders. I decided to "pry" a little and see if I could get any info out of her on "who the cute boys were" so I tried pointing out a few and saying, "Is he cool/cute" but every single one she replied, "EWE, NOOOO" so I am hoping that means she is not "in to" boys yet!!!! Yes, I may be in denial but I am choosing to believe she still thinks boys are gross not that she was just too shy to tell her auntie if someone I pointed out was actually "cute" or maybe the boys I thought were cute were just not her taste. Uhhh, I can't even discuss it anymore, I am so not ready for all this.

Anyways, we had a great time with her and my nephew. Every time I see them it makes me happy inside to know that these 2 wonderful kids are my niece and nephew! They really are great!!! So way to go Amanda, now on to highschool...gulp....

Welcome to our blog. We are an average family of 4 dealing with life's struggles and living one day at a time. Thanks for visiting!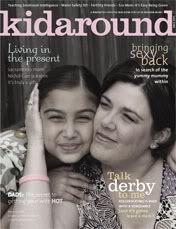 Breast Cancer Site
Cheeky Jewelry
Kevin Russell
Komen.org
Norcal Beagles