Tuesday, June 26, 2007

More Results

I feel like I am always getting scanned these days...anyways, the most recent results from my CT scan last week are in. Everything is stable. There was no shrinkage this time but nothing grew either. My doctor said this is still good. I did ask if he ever sees things go stable and then shrink again and he said sometimes but not often. He did say there is a possibility that the spots that are still on the liver are not actual tumor but scar tissue that the tumors have left. So I am hoping that is the case. I am still feeling well. Still dealing with the hand and foot burning and blistering but I can live with it if this treatment is doing it's job. The girls and I are headed up to the mountains for a few days of some R and R so I will post more when we return. Until then, hope everyone is enjoying their summer and the beautiful warm weather.

Oh one more thing, I will be going to another Daughtry concert on August 22nd...I CAN'T WAIT!!!!! Yes, I am an obsessed fan and I am happy to admit it. Shelby is excited because I will be taking her with me and this will be her very first concert. Wooooo Whooooo!!!

Welcome to our blog. We are an average family of 4 dealing with life's struggles and living one day at a time. Thanks for visiting!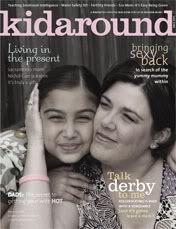 Breast Cancer Site
Cheeky Jewelry
Kevin Russell
Komen.org
Norcal Beagles