Tuesday, July 07, 2009
New Adventures

Well after our wonderful Father's Day camping trip we started to look for a small travel trailer and I am happy to say we found one. We pick it up next week and we can't wait to start filling our weekends making memories as a family and with friends and seeing more of California (and maybe other states too eventually). The trailer is used so we have already started a wish list of items we want to change such as the upholstery, carpet, lino....but in time we will do those things, we are just happy to have found one that fit in our budget and was in good shape.

On another exciting note...it's that time, as I am sure everyone knows, I am a huge Daughtry fan. Well, they are releasing their second album on July 14th, I have already pre-ordered my copy and lucky me, that copy came with a FREE ticket to his first local show which will be on August 20th. I am so excited to have a Daughtry concert "on the books". The last concert was on August 17th of 2008 so it will be just over a year and I will be back in my groupie state of mind. I have heard the new album in its entirety and I have to say, it's just as good as the first so no chance at me loosing my love for Daughtry, in my eyes, they are still amazing!!

Welcome to our blog. We are an average family of 4 dealing with life's struggles and living one day at a time. Thanks for visiting!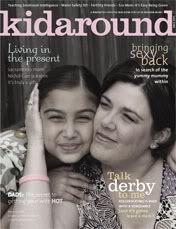 Breast Cancer Site
Cheeky Jewelry
Kevin Russell
Komen.org
Norcal Beagles